Who doesn't love Cicely Tyson? A woman who has a career that has spanned five decades; an ageless beauty, an actress, and humanitarian! I recently came across a video where she says she set the off the Natural Hair craze during her time as a TV actress.
Shortly after appearing on live TV with her new haircut, Tyson was asked to audition for the series "East Side/West Side." She landed the part of secretary Jane Foster, and kept the natural, short style. "That is what created the natural hair craze," Tyson says. "I got letters from hairdressers all over the country telling me that I was affecting their business because their clients were having their hair cut off so they could 'wear it like the girl on television.'"
–Fast forward 30 years later and hairdressers all over the country are currently losing business to women wearing their hair natural. It's unfortunate because in the business world, you have to adapt to changing trends in order to remain successful…but I digress 🙂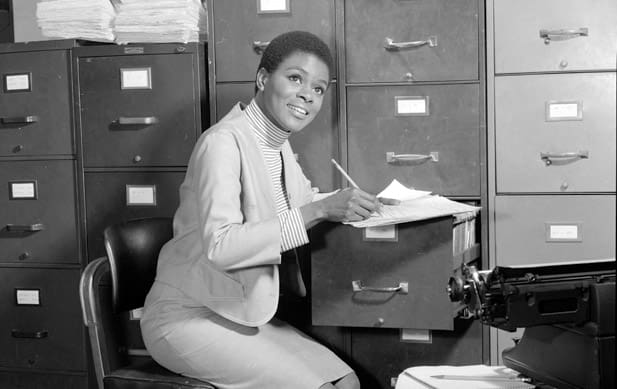 Thanks for paving the way!